What's better than five golden rings from your true love at Christmas? Five Gold Nuggets at the annual Gold Nugget Awards, of course!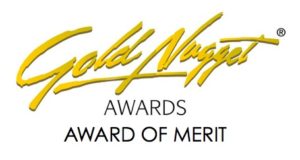 Judges for the 2018 Gold Nugget Awards named Drewett Works as an Award of Merit winner in its annual competition, which honors architectural design and planning excellence and draws entries from throughout the United States and internationally. Drewett Works garnered five awards at the June 2018 ceremony, more than any entity in the region.
Drewett Works' honored projects were Desert Prairie, honored for Best Custom Home 4,000 to 8,000 sq. ft.; Hummingbird Sanctuary honored for Best Renovated or Restored Single House; The Sycamore – Plan C honored for Best Single Family Detached Home – 3,500 to 4,500 sq ft; Outside In honored for Best Indoor/Outdoor Lifestyle for a Home – Custom; and The Sycamore honored for Residential Detached Collection of the Year. 
"Gold Nugget Award winners reflect our industry's best, brightest and most innovative architects, planners and builder/developers," said Judging Chairman and Gold Nugget ceremonies administrator Lisa Parrish. "We applaud them all." 
Now in it's 55th year, GNA is the largest and most prestigious competition of its kind in the nation. It honors design and planning achievements in community and home design, green-built housing, site planning, commercial, retail, mixed-use development and specialty housing categories. Winners this year were chosen from over 600 entries from around the world.
Gold Nugget Awards — Recognizing those who improve our communities through exceptional concepts in design, planning and development.